January 8th, 2014
New Girl
1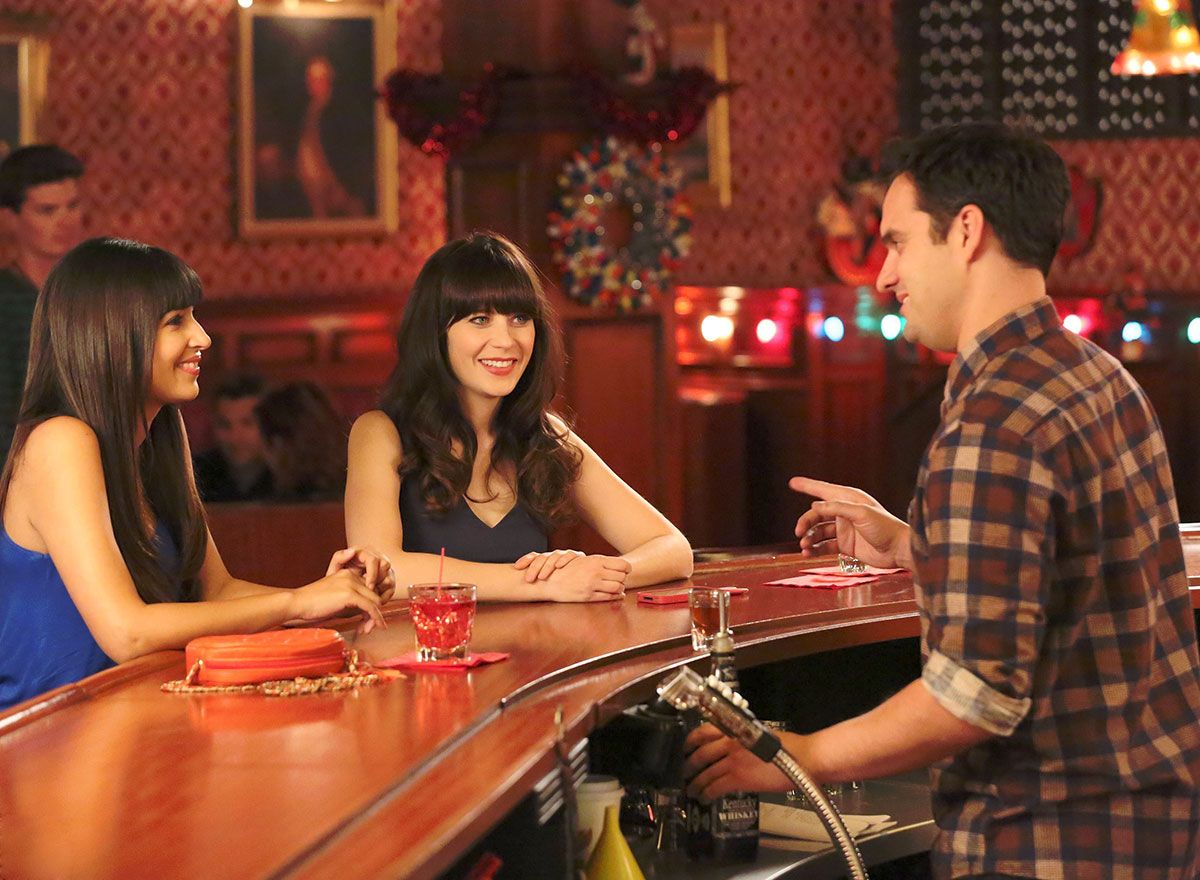 The end of the winter hiatus occurred this week, bringing with it the mid-season premieres of most network shows. Shows that began in the fall usually use their post-Christmas return to do a bit of a reset from whatever happened in the first half of the season. The same cannot be said for New Girl, which returned last night with what seemed like its intended Christmas episode, an episode that would ordinarily be used to close the fall season, complete with self-reflection and personal growth. It makes sense that the FOX would want to shift this episode from its intended spot, as it's not the typically flashy episode that would keep viewers' anticipation over the hiatus, but thematically it seems strange. This was a definitely a Christmas episode, all that was missing was a mention of the holiday (though we do see Schmidt selling Christmas trees at one point, so it wasn't completely absent). The episode reminded me of the earlier "Virgins," another episode that used flashbacks to tell the story. The plot of the episode is not important, what's important is what each character learns (or reveals to the audience) about themselves.
Though the episode's official story is based on helping Jess decide what she wants to do with her life, it really is about addressing everyone else's issues with their life decisions. Jess has to make a decision between her current job as a teacher, or a new, better paying job at a museum. Neither option would be bad for her; it all comes down to what she would love to do more. This decision serves as a catalyst for everyone else to give Jess advice based on their previous work-related decisions, which ends up helping themselves as much as it helps Jess.  The bottle part of the episode is used to keep the characters together so that they can confront things they've never wanted to question before. Jess questions wanting to be a teacher, Cece questions her future as a model in her 30s, Schmidt questions taking his job based on the money alone, and Winston questions his basketball career. The only person who doesn't need to question his career choice is Nick, continuing his streak of being the group savior this year. Being with Jess has given Nick the clarity to make good decisions, so now he's the one fixing everybody else instead of needing to be fixed.
Nick doesn't need to make a decision because he already made one when he decided to finally do his bar exam. The show has always made it seem like Nick was a bartender purely because of a lack of ambition mixed with no other options. Here, we learn that Nick actually loves his job, and even took the Bar to prove to himself that even with the ambition needed to be a lawyer, he still wouldn't want to be one. The rest of the group decides to follow in his footsteps and make their decisions based on what they really want, not what they think is logically the right decision.
It makes sense that, although the episode is supposed to be about Jess's big decision, Winston is the character that goes through the most drastic change. Quitting his job in the industry that he's worked to be in for his entire life may seem like the typical Winston overreaction, but in this case, his reaction seems necessary. The show has always had a hard time knowing what to do with him, but has succeeded in making his life miserable enough to be funny. Lamorne Morris always manages to make the best of all Winston's storylines, but this seems like the first one that might actually make Winston a proper character, rather than the constant butt of the joke.
Though I haven't mentioned him yet, Coach was also in this episode, though was used purely for comedic reasons, and didn't have an epiphany of his own. The writers really seem to have a handle on Coach, despite home not being on the show for very long, and he's used here to serve as the character that is where he wants to be. There's a reason everyone calls him "Coach" and not "Ernie", which we find out is his real name. Coach has already had enough emotional growth this season for such a short time on the show, he doesn't need more now.
All of these changes may have felt forced and unnatural if the characters hadn't been forced to face their choices within 20 minutes. The urgency put on them by Coach's stopwatch and the looming phone call works as a way to speed everything up organically. New Girl may be a comedy, but its story stems from its characters, and the emotional weight given to them from episodes like this is what keeps them from turning into live-action cartoons. The episode didn't seem heavy, but it addressed issues that could affect the characters for the rest of their lives, or at least until they change their minds again.